There are nearly 70 hymns that were originally written in English that have been translated into other languages and are included in official LDS hymnbooks. "If the Way Be Full of Trial, Weary Not" is one of these. Included in the current Portuguese, Samoan, Spanish, and Tongan hymnbooks, it is well-known to a significant percentage of church members. The Mormon Tabernacle Choir has multiple YouTube videos:
The hymn was included in official English publications until 1969. Here is the version from the The Songs of Zion (1918).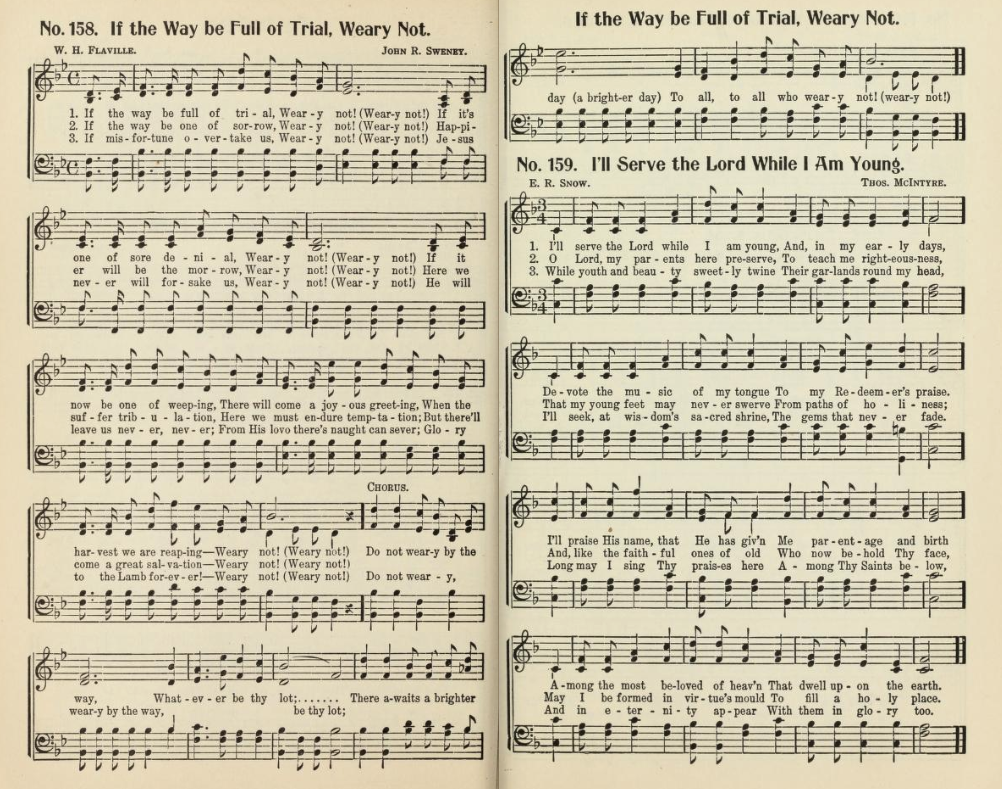 What do you think of this hymn? Should it be included in the next version of the hymnbook? Please leave your comments below!