You're invited to the second annual Christmas Carol Sing-in!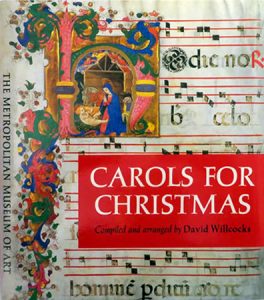 December 29, 2023
5:30-8:00 pm
The Vandagriff's House
683 W 925 S, Orem
Come one, come all! All ages are invited to this celebration of Christ's birth through classic Christmas carols. Bring your leftover Christmas goodies (if you have any left!) and come sing with us. We will be singing from the book Carols for Christmas. We have 25+ copies!
We will sing for about 45 minutes, take a break for mingling and eating, and then sing for another 45 minutes. This event is an open house, so come and go as you please. We would love to see you! If you play the piano and you'd like to help accompany the singing, let Jessi know when you arrive.
An RSVP is appreciated, but not required. RSVP to Jessi: 801-616-8995
5:30-6:30: Carols will come from the first half of the book
7:00-8:00: Carols will come from the second half of the book

Hark! the herald angels sing

O little town of Bethlehem

It came upon the midnight clear

Good Christian men, rejoice

Angels we have heard on high

Away in a manger

Good King Wenceslas

The first Nowell

O little one sweet

Bring a torch, Jeannette, Isabella

Boar's head carol

Angels, from the realms of glory

Wassail, wassail

Coventry carol

God rest you merry

Silent night

Sans day carol

Deck the hall

Joseph dearest, Joseph mine

In the bleak midwinter

Sussex carol

The holly and the ivy

Lo, how a rose

Joy to the world!

O come, o come, Emmanuel

Infant holy, infant lowly

I saw three ships

Once in royal David's city

O come, all ye faithful

The three kings

Here we come a-wassailing

Rocking

While shepherds watched their flocks

We three kings of orient are

Patapan

Whence comes this rush of wings?

The twelve days of Christmas

What child is this?

O Christmas tree

Ding dong! merrily on high

We wish you a merry Christmas.